ISUZU's VISION
ISUZU will always mean THE BEST. A leader in transportation, commercial vehicles and diesel engines, supporting our customers and respecting the environment.
MISSION
A global team delivering inspired products and services committed to exceeding expectations.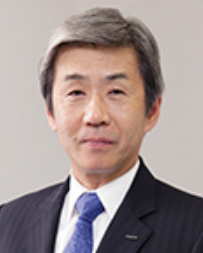 Mr. Masanori Katayama
President and Representative Director
ISUZU Motors Limited, Japan
We aim to be a driving force in life around the world.
The mission of Isuzu Motors is to provide the cleanest, most fuel-efficient diesels developed in the most cost-effective way and to ensure stable supplies responsing to environmental issues nowadays.
The key to the commercial vehicle business is to look at things from the standpoint of customers, providing optimal products and service tailored to customers' needs.
The role of Isuzu Motors is to contribute to a rich lifestyle by clearly living up to domestic and global expectations of commercial vehicles and diesel engines. We continue to take up the challenge of becoming a driving force in the lives of people around the world.